Our 2021 Annual Symposium and Expo will be in-person!
To ensure the safety of our attendees, we will be holding both a morning and an afternoon session filled with both educational content and the opportunity to meet with our exhibitors. Attendees will be able to attend ONE OF THE TWO sessions in-person. This will give all of our members the opportunity to attend a portion of the Expo in-person throughout the day. All attendees will be provided an opportunity to watch all educational sessions online after the Expo.
Managers, this means, you will have the opportunity to earn continuing education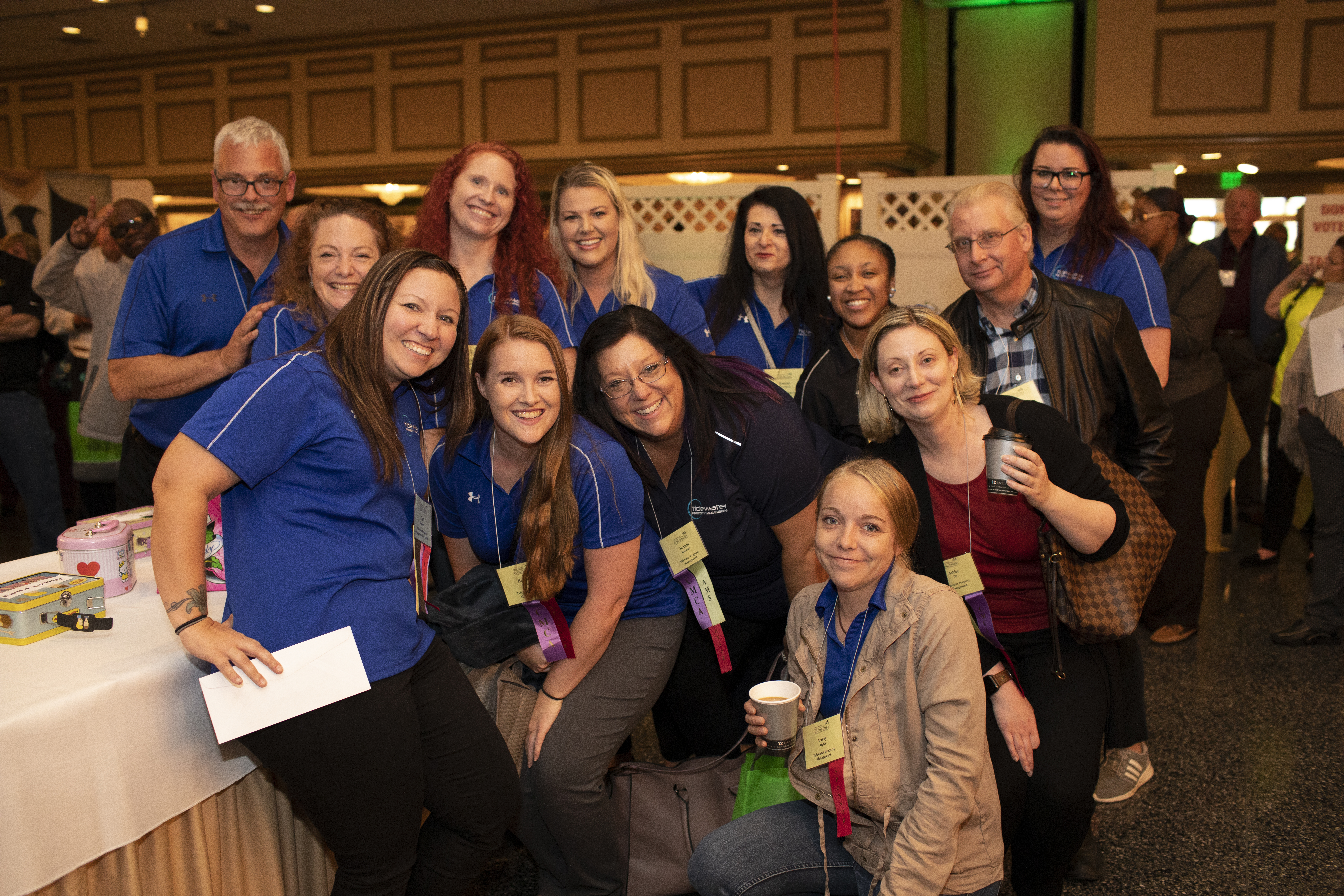 credits for both the in-person and remote sessions (5 hours)!
Educational sessions throughout the day will vary so make sure when registering for the morning or afternoon, you are aware of the sessions you will be attending in-person vs. watching remotely.
If you do not feel comfortable attending the Expo in-person, you will be able to register to view all of the sessions remotely.
Pre-registration is required to attend as space will be limited. No registration will be taken on-site due to safety precautions. 
---
Example Schedule for the Day (individual schedules will vary)

Attendees can choose to attend EITHER Session 1 or Session 2. To reduce large groups, attendees will be in a classroom setting of 25-30 people and speakers will rotate to different classrooms for each session.
Above is a representation of the schedule of the day for October 19th. Each classroom group will have the opportunity to visit the Expo for one of the hours during either the morning or afternoon session. 
All attendees will receive access to the recorded sessions, so they can watch the presentations and earn the full 5 hours of continuing education credits.
---
Registration Options