Save The Dates for 2021!
Our calendar is set for 2021, and the dates for our Educational and Social events have been set! Make sure you save the dates on your calendar, and we will continue to update our members as registrations open for each event. Thank you all for your support in 2020, and we look forward to seeing you in 2021! 
2021 Chesapeake Region Chapter Events
Chart your Course with the Chesapeake Chapter! 
Join us to Kickoff 2021 with some planning and fun!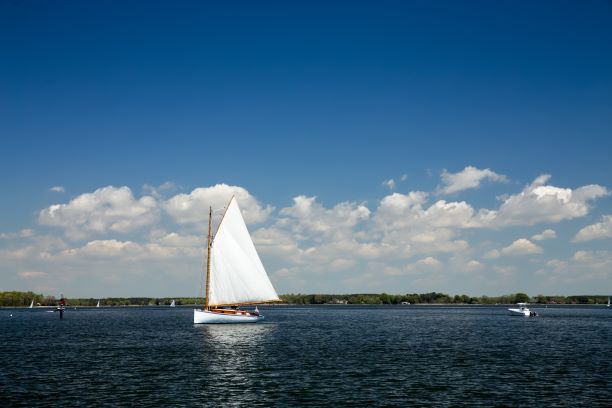 Join us on January 14th, 2021 beginning at 4 p.m. for a Charting Your Course Mixology Event. In combination with learning how to "mix" your own fresh cocktails, the event will include short presentations from the Chapters' Committee Chairs to help familiarize attendees with opportunities that can be utilized in 2021 to get involved with the Chapter. 
Register here: https://caimdches.glueup.com/events/30429/dashboard/
---
Breakfast Webinars/Seminars (9:30 - 11:30 am):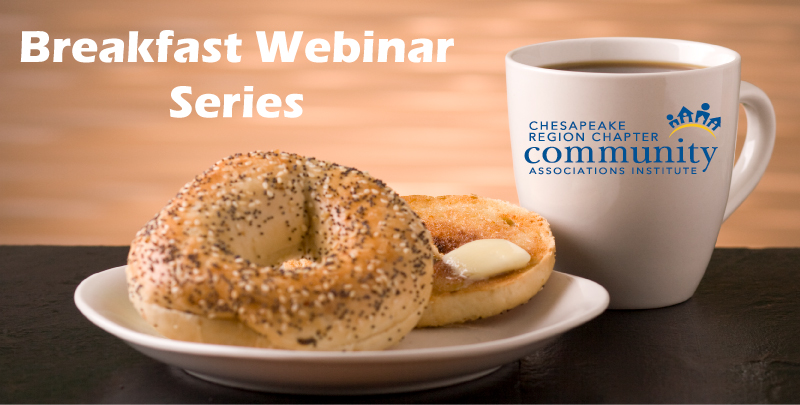 Wednesday, February 3, 2021 - Emotional Intelligence - REGISTER NOW (Use code EARLY to save 20%)

Wednesday, March 10, 2021 - Legal Roundtable - REGISTER NOW (Use code EARLY to save 20%)

Wednesday, May 19, 2021 - Insurance Claim - Case Study

Tuesday, September 14, 2021 - Emergency Planning/Preparedness

Wednesday, November 3, 2021 - Handling Difficult People & Situations
---
Homeowner Webinars/Seminars: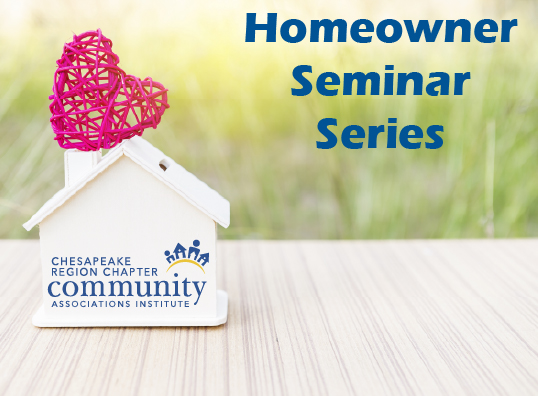 Tuesday, February 23, 2021 (7:00-9:00 pm) - Getting the Most out of Your Management Contract – Partners for a Better Community - REGISTER NOW (use code EARLY to save 20%)

Saturday, April 24. 2021 (9:30-11:30 am) - Stay in your Lane

Wednesday, May 26, 2021 (7:00-9:00 pm) - How to make the best use of professional advisors

Saturday, June 26, 2021 (9:30-11:30 am) - Managing your Community's Reputation 

Thursday, September 30, 2021 (7:00-9:00 pm) - Educating New Board Members
---
Delmarva Breakfast Seminars:
Friday, April 16th - Use of Technology in Remote Meetings - REGISTER NOW (Use code EARLY to save 20%)
Friday, September 17th - TBD - Clarion Resort Fontainebleau Hotel - Oceanfront, Ocean City, MD
---
Annual Events
Annual Golf Outing 
Annual Symposium and Expo
Tuesday, October 19, 2021
Annual Social 
---
Social Events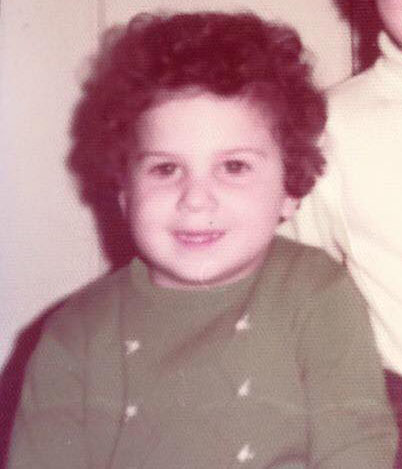 Virtual Happy Hour with Baby Picture Trivia - Thursday, March 11th, 5 pm 
Can you recognize your fellow Chapter Members.... as babies? Join us for networking and fun!