Our 2021 Annual Golf Outing will be held at Norbeck Country Club on Monday, August 30th! 
The foursomes and sponsorship for our 25th Golf Outing have been SOLD OUT! Thank you all for your interest in playing this year, and we are excited to have a full event scheduled for 2021! 
Golf Outing details
1. There will be 32 foursomes in the outing, and the outing format is a 4-person scramble (best ball). Awards will be given for 1st, 2nd, and 3rd place in three flights that are determined by the scoring of all teams. 
2. In addition to the flight awards, there will also be awards for: longest drive, straightest drive, putting contest, closest to pin, and more! 
3. Teams will play that bogey is your friend which means if a team has not finished the hole by the time they have would have recorded a bogey, they should pick up  their ball and move to the next hole.
4. All golfers must wear a normal golf attire of khaki shorts and a polo shirt, or some equivalent in order to play. No jeans are allowed on the golf course or in the clubhouse area. 
5. All Golfers and Sponsors will be required to submit a Code of Conduct prior to the Outing that can be reviewed and submitted here:
6. We are asking at least one representative from each foursome and sponsorship to attend a brief Zoom call to review the details of the day. We have scheduled multiple call times to work with everyone's schedule. The times for the calls are listed below, and each golf and sponsor only has to attend one call. 
---
Schedule of the day:
7:30 am - Sponsor check-In
8:30 am - Foursome check-in opens
10:00 am - Shotgun Start
3:00 - 4:00 pm - Party at the 19th hole
4:00 - 6:00 pm - Dinner and Awards
When golfers arrive they should pull up to the bag drop, where they can place their bags on a golf cart and check-in for registration. 
The safety guidelines are likely to continue to change between now and Monday, August 30th, so we will continue to communicate with our golfers and sponsors to keep everyone informed. 
---
 

Location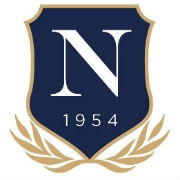 Norbeck Country Club is located at:
17200 Cashell Rd
Rockville, MD 20853
Click on the map to enter your location for directions to Norbeck CC:
---
Sponsors
We would like to to give a gigantic THANK YOU to all of our sponsors for participating in our 2021 Golf Outing! Click on the links below to visit sponsor websites. 
Hole Sponsorships

Fellner Legal Services

RoofPRO

Greenskeeper Landscaping and Lawn Management

  

Walter Electric 

WINTRUST Community Advantage

Finley Asphalt & Concrete 

SageWater

Palmer Brothers Painting & General Contracting

Sahouri Insurance

Tri State Restorations, LLC

Trestle Management Group

Environmental Solutions, Inc.

North Arundel Contracting, Inc.

Quest Insurance

Residential Realty Group, Inc.

SOLitude Lake Management

The Falcon Group

 

Simmerer Insurance LLC

 

 

Photography

Trash

American Pool

Atlantic Maintenance Group

Pin Flag

Free Toss/Mulligan

Atlantic Maintenance Group

Barkan Management Company

Golf Ball Sponsor 

Golf Cart Sponsor

Community Association Management, LLC

Kris Konstruction Roofing Professionals

Beverage Cart

Beverage Cart

Condominium Venture, Inc.

Nagle & Zaller, P.C.

Bloody Mary/Mimosa Bar

Driving Range

E&F Contracting, Inc.

FirstService Residential

Simulator (only if full event)

Putting Contest

Hann and Hann, Inc.

Knott Mechanical

Scorecard 

Beer Station

Raine & Son, LLC

SI Restoration

Par Tee at the 19th Hole

Giveaway Cinch Sack

T&D Duct Cleaning

Toepfer Construction Co., Inc.

Yardage Marker - NEW!

Bag Drop - NEW!

Minkoff Company

Minkoff Company

 

 

Lunch & Dinner

 

D.H. Bader Management Services, Inc.

TRC Engineering

Pro Painting & Contracting

Lazo Landscaping

Complete Management Services

Property Management People, Inc.

Tri State Restorations, Inc.

 

 

 

Tee to Green

 

Legum & Norman, Inc.

Lazo Landscaping

Law Office of Cynthia Hitt Kent, Inc.

VPS Recreation

Complete Landscaping Services, Inc.

Michael S. Neall & Associates, P.C.

Davis, Agnor, Rapaport & Skalny, LLC

Thomas Schild Law Group, LLC